Join the fun, Join
United States Power Squadrons®
Want to become more involved?
Want to take advantage of discounts?
Thinking of expanding your boating knowledge?
Even if you don't own a boat-that's OK
We welcome you to meet us and learn more about our club
Monthly Dinner Meetings
The Squadron meets at 6:00 pm on the 1st Thursday of the month*
In the Ward Room of the Bellingham Yacht Club
2625 S Harbor Loop Dr, Bellingham, WA 98225
Social time, Dinner, a short business meeting, and a presentation.
*No dinner meetings in March, June, July, August or December.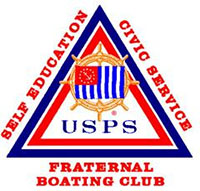 "I do solemnly pledge to: Abide by the Bylaws of the United States Power Squadrons® ; Promote high standards of navigation and seamanship; Maintain my boat and operate it legally; Render assistance whenever possible; And conduct myself in a manner that will add prestige, honor, and respect to the United States Power Squadrons."
Ready to Join?
New member:

$88.00 plus $20 one-time administrative fee ($108 total)

Family:

$132 plus $20 one-time administrative fee ($152 total)
Click here to download membership application.
Mail application along with your check to:

Bellingham Sail & Power Squadron
c/o BSPS Membership Chairman
PO Box 30363
Bellingham, WA 98228
For more information, contact the BSPS
Membership Chair
The above link will take you directly to the Bellingham Sail and Power Squadron File Cabinet where you will find:

Bylaws and Rules
Roster
Reports
Meeting Minutes
non-redacted Bell Signals
... and much more
To log into the members filing cabinet you will need your USPS Certificate Number to create a SailAngle account (FREE).